Dr. Diala Chaaban is a General Dentist at Cor-Dent Dental Centre in Winnipeg. She is certified in the use of Nitrous Oxide sedation.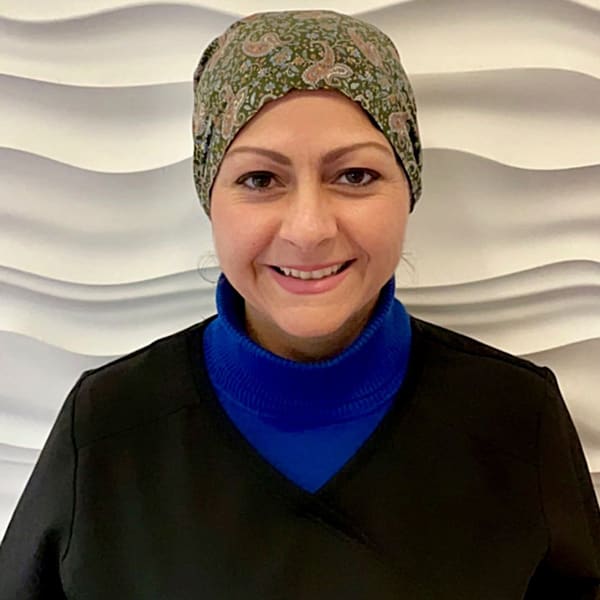 Dr. Chaaban received her D.M.D degree from the University of Manitoba. Upon graduation, Dr. Chaaban taught at the University of Manitoba faculty of dentistry for one year while working in private practice. Dr. Chaabanis committed to continuing education and has a special interest in implant dentistry and oral surgery. She is certified for the use of Nitrous Oxide sedation.
She enjoys all aspects of dentistry. She is fluent in English, French, and Arabic. After work, Dr. Chaaban likes to spend time with her family, baking, cooking, and exercising. Her hobbies are tennis and biking.
Email Dr. Diala Chaaban